Hey everyone! So, Sahi @ My World of Books challenged me to do the Do I Have This Book Challenge and gosh, I hope I do – I mean, everyone says I have a LOT of books (na, I don't see it 😉) but if it's true, I should have most of these, right?! Oh and this challenge was originally created by Keeping Tabs.
Rules
1. Time yourself trying to find each prompt on your shelf
2. Try and beat the time of the person who challenged you.
3. Don't forget to tag your challenger and the original creator.
4. Have fun!
The Challenges
1. Do you have a book with deckled edges?
Yep, a few! I don't find them the most easy to read or flip through though. They just look pretty but would I choose them over the normal kind of edges? Probably not. 🤷‍♀️
2. Do you have a book with 3 or more people on the cover?
So many! But this one instantly came to mind – I loved this graphic novel/comic strip type storytelling style – the art was amazing and the stories of these incredible women are very inspiring!
3. Do you have a book based on another fictional story?
Yesssss – the Lunar Chronicles and even the one in the next challenge – I just love retellings – fairytale or otherwise. 😍
4. Do you have a book with a title 10 letters long?
Haha! Exactly 10 letters! This wasn't as hard as I thought it might be.
5. Do you have a book with a title that starts and ends with the same letter?
Pretty obvious it begins and ends with an 'S'. What is not obvious is that it's a fun, sweet, enjoyable read that I liked very much when I read it last month! My review should be up soon…I hope.
6. Do you have a Mass Market Paperback book?
I have tons and tons of mass-market paperbacks – most of my Linda Howard & Nora Roberts books mainly. And I've been trying my best to replace them with trade/large paperbacks a couple at a time when I can.
7. Do you have a book written by an author using a pen name?
JD Robb is the pen-name Nora Roberts uses to write the In Death series. I love all the books I've read by her (both as herself and JD Robb)! They're incredible!
8. Do you have a book with a character's name in the title?
Still need to read it though…🙈
9. Do you have a book with 2 maps in it?
Yep, this one has two maps. And yes, I'm still reading it. 🤷‍♀️
10. Do you have a book that was turned into a TV show?
I do have a couple of others but this series is one of my favorites!! The books as well as the TV show – they're both just fantastic!
11. Do you have a book written by someone who is originally famous for something else? (celebrity/athlete/politician/tv personality…)
I searched my shelves long and hard and found no book to fit this category. 🤷‍♀️
12. Do you have a book with a clock on the cover?
Ditto for this one. Couldn't fins a single book with a clock or even a watch on the cover. 🙈
13. Do you have a poetry book?
The only poetry book I own…haven't finished reading it yet.
14. Do you have a book with an award stamp on it?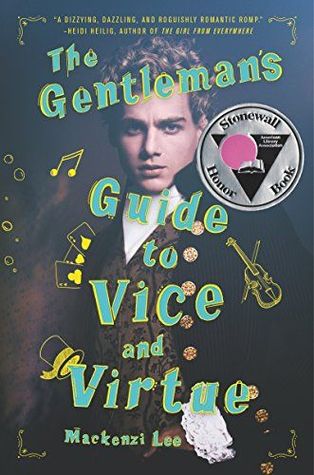 Still have to read this one! Soon!
15. Do you have a book written by an author with the same initials as you?
I don't have a middle name so not taking the middle name into consideration, this is the only one.
16. Do you have a book of short stories?
Yep! Two but I'm reading this one right now so. Had hoped to finish it over the weekend but the last few days have been busy-busy.
17. Do you have a book that is between 500-510 pages long?
506 Pages

503 Pages
Aha! Thought this would be hard and take a LOT of time but thankfully, found two.
18. Do you have a book that was turned into a movie?
Many, so many! Have read all of these (and loved/really enjoyed them!) and just waiting to watch The Sun Is Also A Star.
19. Do you have a graphic novel?
The Lunar Chronicles is one of my all-time favorite series (also due for a reread) and I just couldn't resist getting these graphic novels. The art style is lovely and I really enjoyed the story. Wish this series never ended.
20. Do you have a book written by 2 or more authors?
Christina Lauren is the combined pen-name of a coauthor duo Christina Hobbs and Lauren Billings (but I have yet to read any book by them). And you must know about the Illuminae Files trilogy by Amie Kaufman and Jay Kristoff – they're just amazing!
Well, that was fun! I know it was a bit long even though I tried to keep my answers short. 🙈 Anyway, tagging some lovely bloggers to do this tag as well if they like!
So what do you think? Do I have a lot of books or not enough? 😜😉 Also, do you have any author on your shelf with the same initials as you? And what do you think about books with deckle edges? Talk to me in the comments below!